See our regular schedule below!
We do have a nursery available for morning worship. The nursery is located on the second floor of the education wing behind the sanctuary. Please ask for information. If you are planning on attending and visiting and you know you need the nursery if you can please send an email to pastor.glaser@bethanyarp.org.
This is our normal schedule at Bethany. The Wednesday Night prayer meeting is back and youth groups will begin again Sept. 7th.
| Sunday | | Time |
| --- | --- | --- |
| Men's Prayer Meeting | | 9:30am |
| Sabbath School | | 10:00am |
| Morning Worship | | 11:00am |
| Evening Worship | | 5:30pm |
Wednesday
Night Activities
Time
Youth Groups - Pre-K through 12th Grade
6:30pm
Adult Prayer Meeting and Devotional
6:30pm
Mugs and Muffins
We will meet every Second Sunday at 9:15am before Sabbath School for a time of fellowship and food Bring yourself and your appetite.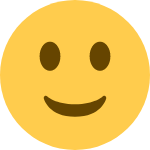 Men's Prayer meeting will be at 8:45am on those days.
Newsletter
Every month we publish a newsletter that details the goings on at Bethany with a prayer list and devotional sections. Click the link below for the PDF of this month's edition:
The Bethany Banner for September 2022
Lady's Circles
On the first Sunday of every month our ladies get together for a time of prayer, bible study, and fellowship. We offer two opportunities to best meet your schedule. The Sarah Pressly Circle meets at 4:00pm in the Fellowship Hall.
On the third Sunday of the quarter our Women of the Church meets at 4:00pm in the Fellowship Hall.
If you have any questions just let us know at: office@bethanyarp.org
Young Adults Group
Every other month our young couples and singles get together for an informal time of food, fellowship, and games at a host house or the fellowship hall. If you are interested in learning more just give Rev. Glaser a holler at pastor.glaser@bethanyarp.org.
Parents and Older Adults Group
Just like with our younger couples and singles we also have a similar group for our moms and dads with older kids and older singles that takes on a similar hue of activities. Childcare is provided. Likewise let Rev. Glaser know if you want to know more about it.