*Coronavirus update*
As of right now we will be holding morning worship. All precautions and care are being taken, and if you are uncomfortable with being present or are experiencing symptoms or think you might be, we are offering a livestream of the service via Facebook Live. Please see this link and click on the video.
https://www.facebook.com/BethanyARPChurch/
All other activities are on a wait and see pattern. Please check the calendar page for updates.
https://www.bethanyarp.org/what-s-happening-at-bethany/calendar
If you have any questions please let us know at: office@bethanyarp.org
We do not have a nursery available for morning worship right now. We are hoping to be able to offer that in July for those who need it. The nursery is located on the second floor of the education wing behind the sanctuary. Please ask one of the ushers for information.
Sunday Evening Bible Study is on hiatus, but we are working through the Book of Exodus. All are welcome!
The Wednesday Youth Groups are on break due to Covid. We hope to restart in November. Normally they meet at 6:30pm! We invite you to join with us for this time of fun and fellowship.
Adult Prayer Meeting on Wednesday Nights will also hopefully restart in November. We are spending time devotionally going through the book of Joshua.
This is our normal schedule that we hope to restart soon.
| Sunday | | Time |
| --- | --- | --- |
| Men's Prayer Meeting | | 9:30am |
| Sabbath School | | 10:00am |
| Morning Worship | | 11:00am |
| Youth Choir | | 5:00pm |
| Evening Bible Study | | 5:00pm |
| Adult Choir | | 6:00pm |
Wednesday
Night Activities
Time
Youth Groups - Pre-K through 8th Grade
6:30pm
Adult Prayer Meeting and Devotional
6:30pm
Mugs and Muffins
Every Second Sunday we join together at 9:20am before Sabbath School for a time of fellowship and food! Bring yourself and your appetite.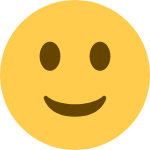 Men's Prayer meeting will be at 8:45am on those days.
Newsletter
Every month we publish a newsletter that details the goings on at Bethany with a prayer list and devotional sections. Click the link below for the PDF of this month's edition:
The Bethany Banner for October 2020
Lady's Circles
On the first Tuesday of every month our ladies get together for a time of prayer, bible study, and fellowship. We offer two opportunities to best meet your schedule. The Grier Circle meets at 2:00pm in the Fellowship Hall and the Sarah Pressly Circle meets at 7:00pm in the Fellowship Hall.
If you have any questions just let us know at office@bethanyarp.org